Forex
Forex Currency Trading in India 2022 (new)
Everything You Need to Know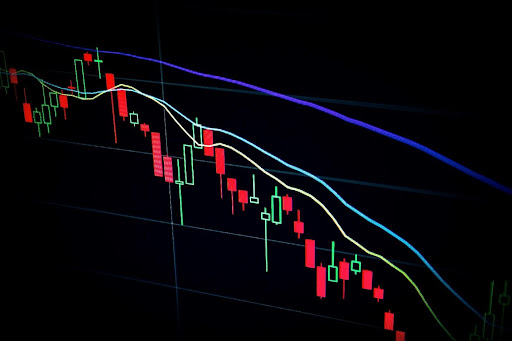 Currency trading is not as popular as equity and stocks trading, however, it is an equally high-value market with the potential to earn decent profits when done right. The key in fx currency trading is having an eye for opportunities. You will need to grasp all the fundamental concepts associated with this sector. Let's dive in and give you some insight into what the industry entails. 
What is Forex?
It is the shorthand version of foreign exchange, which involves the trading of different currencies. Brokers or dealers act as the conduit between buyers and sellers and execute trades in pairs. An example would be the Yen paired with the Euro and the Dollar paired with the Pound. You might be surprised to learn that the biggest financial market globally is the forex market, with a daily trade volume that exceeds $4 trillion. 
Unlike other markets, forex has no central exchange. Instead, individuals, corporations, and banks form an electronic network and exchange currencies. Given the lack of central exchange, it operated full time with no off-hours. 
What do I Need to Know About Currency Trading?
As we mentioned earlier, trades are executed between a pair of currencies, which differs from the stock market practice where a party can purchase shares of a single company in a transaction.
Say you want to trade the pair of the Yen and the Euro. The dealer quotes the Yen/Euro rate, referring to the quantity of Yen that one Euro can purchase. If your analysis of the relevant news and trends leads you to conclude that the Euro's value will increase against the Yen, you can proceed to use Yens to buy Euros. You will then hold the Euros and wait for the exchange rate to rise per your conclusions. You are now ready to sell the Euros and get your profit in Yens.
Are There Different Types of Currency Markets?
Yes. You need to know about the two main currency markets: cash and futures markets. The cash market is also referred to as the spot market. Here the currencies traded for immediate delivery, and the futures markets involve the delivery of the purchased currency at a future date.
In India, the futures trading model is preferred. Traders use platforms such as the BSE, the NSE, and MCX-SX. The usual trading hours for these platforms are 9 AM to 5 PM. Trading requires a forex trading account with a licensed broker. 
What Do I Need to Start Currency Trading?
As the currency market grows in India, the opportunities to earn significant returns are vast. Here are the steps you need to take to get a piece of the pie.
Find a reputable broker and open your currency trading account with them. Ensure that you pay attention to their terms and fees.
Understand the KYC norms involving the legitimacy of your funds (illegal funds sources are not accepted), the nature of your activities, and information about your identity. Abide by these norms.
Make a deposit. The amount may vary depending on your chosen broker.
Ask your broker to provide access credentials and start your forex trading journey.
How Can I Succeed as a Currency Trader?
Just like every field, currency trading requires starting from the basics, managing your risks, and having clear objectives. Let's run down a list of crucial pointers that will aid in your success.
Be clear about your limits. Regardless of the reliability of the information and your analytical capabilities, not every trade is a guarantee. Start by establishing the entry and exit point for every trade you execute. It would be best to hold positions that you can easily exist or double down, depending on the circumstances.
Find a suitable broker. Every trader will have their preferences on the characteristics of their ideal broker. Ensure you conduct extensive research on the options available to you and assess the value of each. Compare that with your needs, and you will have a clear idea of the suitable match.
Develop a trading style and understand it fully. Every currency trader is unique regarding their risk profile, trading objectives, safety net, and other factors. There is no one-size-fits-all trading style, so you must take the time to develop yours. Before making significant trades, ensure you know it and understand the implications of your activities.
What Possible Risks Am I Likely to Face as a Currency Trader?
Currency trading involves pairing different currencies, and this introduces multiple variables that can affect your investments. When you decide to become a trader, understand that you will venture into a field with a high risk of loss. However, the risk levels are not significantly different from those of other investment options.
Due to the risk involved, it is not advisable to fund your trading activities using borrowed funds. Additionally, you should know when to stop to avoid overextending yourself. Lack of awareness about limits leads to a vicious debt cycle that can prove challenging to exit.
Mistakes offer learning opportunities, and successful traders take the lessons and apply them to future activities. Take the time to assess your past trades to identify any missteps and figure out how to avoid them in the future. As you gain experience, the mistakes will decrease, provided you use them as lessons.