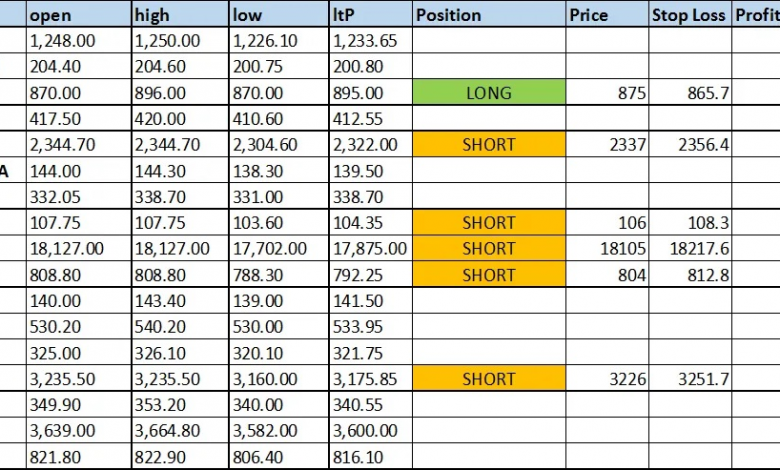 Intraday trading such as intraday stock is an activity of buying and selling stocks in the same day. This trading strategy requires tools that can make the margin counting easier. One of the tools that can be used is an excel sheet you really know as a tool. But the sheet must be different from common excel sheets. This is how to make benefit from your intraday strategy, and how you automatically pastespecial paste xlpastevalues on sheet.
What is an Intraday Trading Calculator?
Intraday trading calculator is an excel sheet with specific formula to gather live intraday data. The data in excel will be updated every specific times via the internet, so the data will not be the same. This tool will help traders by showing the data and finding which stocks to be sold after a short period of buying. Some intraday trading calculators are available for free on some websites, but for the others you need to buy the copy. The download link is easy to find on the internet or click here to download the excel sheet.
How To Use Intraday Trading Calculator
This intraday trading calculator or automated excel sheet is very easy to use. You can easily find the profit loss, stock data, net profit, loss value, etc. Before you start to use the datasheet and update your sheet works, make sure you own Microsoft Excel on your laptop or PC. It is suggested to use Microsoft Excel 2016 for minimum specification. Then make sure that you have stable internet access to get the link for live intraday data update from the internet. Here is how to use it.
Here is how to use it.
Find any intraday sheet works or its copy sheet on the internet, make sure that the source is trusted
Download and save it on your local computer, and make sure your computer is always connected on the internet.
Open the sheet, in the beginning it will throw a few warnings. Just push the OK button for all.
If your computer or laptop is normally connected to the internet, the data sheet will update automatically every minute as per the live market data.
If you want to update it quickly before the automatic do that, click on 'Refresh Data' button
Learn every detail of the columns and to see the range of data updates. At least the sheet will include expectancy, trade, bought, sold, initial risk, commission, and etc.
After 30 minutes of market open time, make sure to check the sheet for Buy Sell signals. After that, place your order above or below the 'Price' column in the excel sheet.
Do not forget to place stop loss as indicated in the sheet.
For intraday strategy, remember to book profit loss based on the risk appetite. Then make sure that your entire position is set at the end of the day.
Sounds easy right? Understanding by doing the whole process will make it easier too. Use this excel to find the data exchange that can be used as a strong reason to buy or to sell your stocks. Not to mention making a trading journal. Don't forget to see your time stamp to make sure your live stocks are updated continually. Google finance will also help you to find the best strategy for intraday trading.