News
India Forex Reserves achieve an $8.895 Billion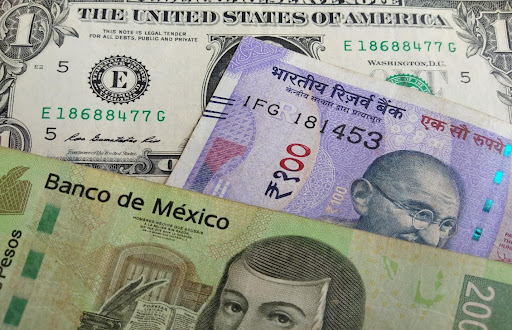 According to the RBI – Reserve Bank of India, forex reserves achieved an $8.895 billion growth to hit $642.453, a new record. The data was for the week ending on September 3rd, 2021.
The increase was made possible due to the performance of FCAs – foreign currency assets valued at $579.813 billion, up from $571.6 billion the previous week. The FCAs include non-US units such as the yen, pound, and euro held in forex reserves.
The Definition of Forex Reserves.
The RBI holds important assets in foreign currencies as reserves which support the government's monetary policy. Among India's forex reserves are the IMF's SDRs – Special Drawing Rights quota, Dollars, and Gold. The US Dollar plays a crucial role in the global financial and trading system. Consequently, most of the forex reserves are held in USD. Other central banks supplement their dollar reserves with the yen, euros, yuan, or pounds. 
Which Countries Hold the Highest Foreign Reserves?
China leads the way in the volume of forex reserves, with Japan and Switzerland taking the second and third positions, respectively. July of 2021 saw India overtake Russia to occupy the 4th position.
$3,371 Billion – China.
$1,386 Billion – Japan.
$1,086 Billion – Switzerland.
$633.55 Billion – India.
$601.00 Billion – Russia.
What Role do Forex Reserves Play?
International trade relies on the US dollar, which means that India needs forex reserves to support its imports. Without forex reserves, any central bank action supporting the domestic currency may not achieve the desired effect. The reserves ensure enough confidence and support to justify exchange rate interventions or monetary policies that seek to safeguard India's currency. In times of crisis, foreign capital flows are likely to be drastically cut. Reserves limit the impact of such disturbances and offer the government enough time to control the crisis and assure investors that India remains a safe choice for their activities. When crises occur on the international front, India is unlikely to have any control. Enough foreign exchange reserves will ensure essential items are still imported.