Stock market
The 7 Best Video Game Stocks To Consider Buying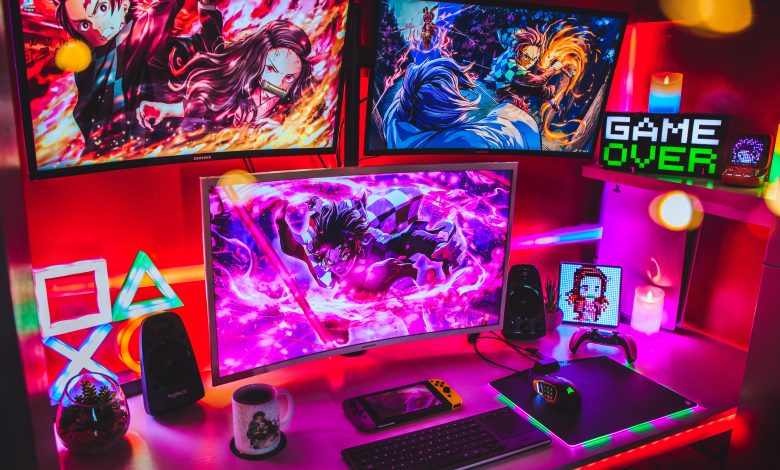 The video game industry is thriving globally, with analyst firm Newzoo projecting revenues of $175.8 billion. The revenues are expected to rise beyond $200 billion in 2023. Here is our selection of video game stocks we believe you should consider buying to take a bite out of the thriving sector:
1. Nvidia Corp. $NVDA ($212 target)
The chipmaker focuses on producing graphics cards that ensure games achieve high-performance levels. Streamers and several professional esports leagues have relied on Nvidia for their graphics card needs.
The company achieved an 85% growth in revenue in the 2nd quarter of 2021, and its data center segment saw a 35% spike in revenue.
2. Electronic Arts Inc. $EA (target $174)
Electronic Arts boasts a roster of franchises such as Battlefield, FIFA, and Madden. It is a leading video game publishing sector figure and is projected to achieve double-digit growth until 2026.
As virtual reality technology advances, the EA brand will increase its value and appeal to investors.
3. Activision Blizzard Inc. $ATVI (target $101)
Activision Blizzard is one of the market leaders in the video game publishing sector with key franchises such as World of Warcraft, Overwatch and Call of Duty. The advances in virtual reality are projected to improve the company's value as well. The pandemic enhanced video game revenue, and the numbers are projected to maintain their upwards tick even after people go back to work.
---
4. Microsoft Corp. $MSFT (target $362)
Apart from its cloud services and software, Microsoft has significant interests in the gaming sector. The company recorded an 11% increase in its gaming revenue from the previous year. Despite Sony's launch of the PS5, the new Xbox model saw a 172% increase in hardware revenue. Analysts project that it will continue to register annual growth of 25% minimum for the next two years.
5. Take-Two Interactive Software Inc. $TTWO (target – $214)
This game publisher boasts of its key franchises, namely Borderlands, Red Dead Redemption and Grand Theft Auto (GTA). As gaming hardware becomes advanced with new technology, TTWO will stand to benefit. Unlike its closest competitors, whose risk is diversified among a wide range of games, the company relies on GTA heavily. The prospects remain, and the company is projected to register a CAGR of 15% until 2023.
6. Alphabet Inc. $GOOGL (targeting – $3200)
While Alphabet relies on online advertising for revenue, YouTube relies heavily on gaming content. Top video game streamers who gained a following on Twitch have switched to YouTube, and this has been reflected in the 66% revenue growth in the first half of 2021. The company is projected to register a CAGR of 24% for the next three years.
7. Amazon.com Inc. $AMZN (targeting $4000)
While YouTube has seen some growth in its gaming section, Twitch (owned by Amazon) remains the industry leader in the video game streaming sector (an estimated 72% market share). While Twitch is only a small portion of Amazon's revenue, its leading status positions it for growth and increased value over the next few years.