News
A New Risk Factor from The Chinese Market (Evergrande)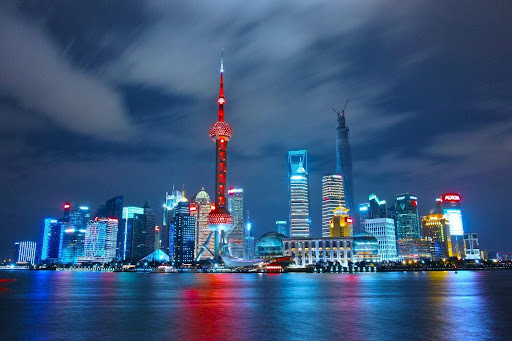 Founded in 1996, Evergrande has become a significant player in the real estate industry with over 1,300 building projects. The company is now in the news for its massive debt of more than $300 billion and a recent announcement of its intention to default on payments. Even after selling other assets related to its soccer team and electric vehicle company, it is still not enough to offset the debt.
Due to the introduction of new rules to control money borrowed by real estate developers, Evergrande was forced to sell most of its properties at discounted prices to ensure the cash flow was enough to keep the business afloat. Now, it is battling to meet the payments on its debts. It is faced with about 800 incomplete buildings, unpaid suppliers, and millions of homebuyers who have partially paid for their investments. The Chinese government said Evergrande should not expect a bailout from them. 
Our assessment of the situation and actions.
The Chinese government has cited reckless financial manipulation and blind expansion as reasons for Evergrande's woes. Even with strict borrowing rules for real estate companies, regulators recently approved a proposal for Evergrande to restructure its debts. It is a sign that the real estate company may buy time to get out of the crisis.
If Evergrande goes down, India will not be affected much. Past events like the Trump-Xi trade war or COVID-19 have made global companies look for alternative commodity exporting companies such as Indian steel and chemical manufacturers other than China.
The company adopted a business model that requires them to borrow first before embarking on a new project. This model turned out to be a loss even as tight rules in the property sector were introduced to curb debt levels in China. It has decided to bring onboard financial advisers to explore all feasible solutions and help assess the situation.
Conclusion
The fall of Evergrande is expected not to affect global finance. However, universal demand for Chinese merchandise can potentially fall. This situation can impact worldwide markets since China is a major stakeholder in international trade.
The situation can be salvaged if projects are segregated to ensure asset value is materialized. The cash flow may be used for construction only because home buyers and suppliers are the most critical stakeholders.
With a 30-day grace period, we expect the Chinese government to offer guidelines on how Evergrande can restructure its debts. It is a sure way to cushion stakeholders from taking on a significant loss and prevent Evergrande's defaults from negatively impacting the banking system.