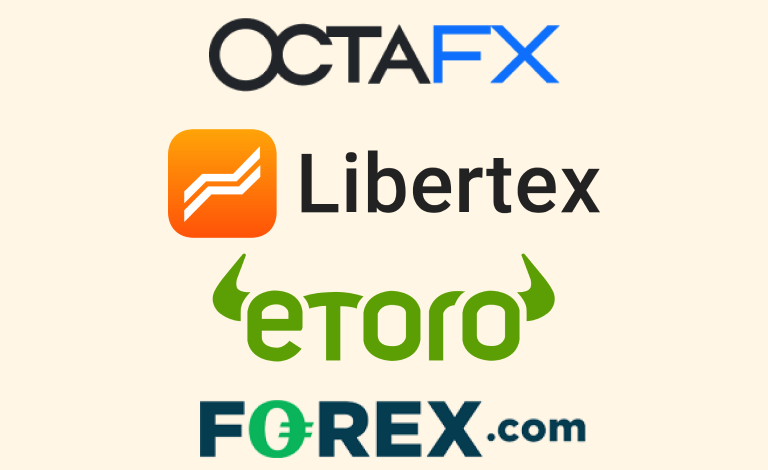 In recent years, forex trading has grown in popularity in India, as the country's net disposable income has expanded and Indian individuals have more money required to invest.
However, to be a successful forex trader in India, it is pivotal to fully understand and be aware of the best forex brokers and trading platforms in India. This article is all you need to set you up for successful forex trading in India.
TRADING FOREX IN INDIA
The Indian rupee, with the ISO 4217 sign code INR, is the country's official currency. The rupee is split into 100 paisas. The Indian rupee was rated 18th among international currencies in the Bank for International Settlements' 2016 Triennial Central Bank Survey, accounting for 1.1 percent of daily forex trade.
The Securities and Exchange Board of India (SEBI) is the primary regulator of the Indian stock market, and forex brokers headquartered in India must be regulated under the Foreign Exchange Management Act (FEMA).
Only INR-based currency pairings for JPY, EUR, JPY, USD, and GBP are authorized by SEBI-regulated forex brokers, which include India's three major stock exchanges. All other currency pairings are prohibited from trading in India unless the Indian government has approved a specific transaction.
The Indian government was compelled to significantly limit the way Indian residents may operate in the forex market due to a rise in financial frauds using forex brokers. You cannot lawfully trade forex currency pairings that do not use the Indian rupee as the base currency if you live in India.
FEATURES OF BEST FOREX BROKER IN INDIA
Find below the features of the best forex brokers in India:
Licensed by a Respected Financial Regulator
Online forex brokers may be found all over the world. To be trusted, they must be supervised by a major financial authority with strict trading procedures and client protection regulations.
Financial regulators can include the Securities and Exchange Commission in Cyprus, the Financial Conduct Authority (FCA) in the United Kingdom, or any other country-specific regulator with stringent restrictions.
Takes a Reasonable Minimum Deposit
To trade forex, you'll need to create a margin account. When you start a margin account, you must make the minimum deposit required. The stipulated amount differs from one broker to the other.
All you have to do is select a forex broker who requires a fair initial deposit amount about the services offered.
Asset Trading
Forex brokers allow you to trade currency pairs, currency derivatives (such as swaps, options, and forwards), worldwide stocks, indices, commodities, and cryptocurrency. Not all forex brokers provide all currency pairings or assets for trading.
Contracts For Difference (CFD) is a term you'll hear a lot in the forex trading world. CFDs are over-the-counter (OTC) derivative instruments that allow you to operate on the price movement of assets without having to possess them.
Leverage Available
Leverage, also known as margins, enables you to trade a bigger volume with a smaller amount of capital. If your leverage is 1:100, for example, you may enter a transaction for $100,000 with just $1000 in your account.
Some forex brokers provide leverage of up to 1:1000. It's a double-edged sword, leverage. If the price movement is negative, they can help you make a lot of money or lose a lot of money.
In keeping with your trading strategy and risk tolerance, the prudent practice advises that you should always utilize adequate leverage.
Trading Platform
The most widely used forex trading system in the world is MetaTrader 4 and 5 trading platforms. Both platforms can trade automatically.
CTrader and Ninja Trader are two more popular forex trading systems. In addition to their unique trading platform, your forex broker should at the very least supply MetaTrader 4 or 5.
Negative Balance Defense
Forex trading has a significant degree of leverage. Any negative economic, political, or other news or events have the potential to cause a lot of volatility. Sudden negative swings might lead to losses that exceed your capital or account deposits.
There is also a possibility of a negative account balance. This is as a result of a situation when a trader loses more than he or she deposited in the account. Negative balance protection brokers safeguard you from debt payments. Losses are limited to the original deposit under negative balance protection.
Traders can also avoid losing money by
Placing a stop-loss order with each transaction.
Using leverage with caution
Maintaining a tight grip on trade volumes
THE BEST FOREX BROKERS IN INDIA.
If you're an Indian looking for a trustworthy online forex broker, the list below includes several good alternatives that are based outside of India yet authorized by respected financial authorities.
Even though these brokers have no physical presence in India, they allow Indian clients who use payment systems and electronic wallets to make deposits. The best forex broker for Indian traders is mostly determined by your circumstances and trading requirements.
FOREX.com
By customer assets, FOREX.com is the most popular forex broker in the United States. FOREX.com is licensed and regulated by the National Futures Association (NFA) and the Commodities Futures Trading Commission (CFTC) in the United States, including authorities in the United Kingdom, Australia, Japan, Canada, Hong Kong, Singapore, and the Cayman Islands.
A $250 minimum deposit is required to open an account with FOREX.com. If you wish to start with lesser sums, the broker allows you to trade micro-lots. In addition to keeping customer money separate from its own, FOREX.com offers an Islamic account option. MetaTrader 4 and 5 from MetaQuotes and NinjaTrader are available at FOREX.com.
Trading platforms are available as a web-based application or as a desktop or mobile app. Customers can also use FOREX.com's own Advanced Trading Platform for personal computers, as well as its Web Trading platform if they want to trade via a web browser.
FOREX.com offers a maximum leverage ratio of just 50:1 due to US regulations. For additional information, go to FOREX.com, which is the broker's official website.
eToro

For over 11 years, eToro's social trading platform has offered forex and other products to its retail clients. CopyTrader, CopyPortfolios, and the Social News Feed are three of eToro's most popular forex trading products.
Furthermore, eToro allows you to find successful traders on its platform, and even supports you to copy their trades. You may replicate up to 100 traders, and the functionality is simple to use.
You'll get access to a Twitter-like stream of trading updates, as well as a social newsfeed. Traders discuss a wide range of topics, including markets, tactics, and the ability to get market alerts based on specific market conditions.
OctaFX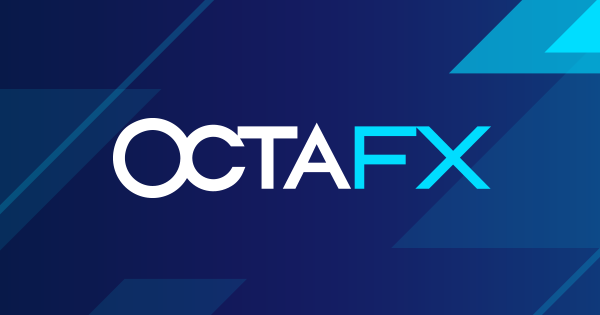 OctaFX runs worldwide and local promotion programs with important cash and product rewards as well as trading benefits regularly. The Trade-and-Win reward program at OctaFX allows you to earn items such as shirts, hats, sports bikes, and other prizes just by trading.
Transparency is a core value of OctaFX. Its bilingual customer service crew is always quick to respond and to the point, and payments are handled quickly using the most common platforms.
Libertex

Libertex provides cutting-edge technology systems that are fast, dependable, and secure. Libertex caters to Indian forex traders and provides an interesting and exciting trading experience. You may trade equities, indices, commodities, gold, oil, and gas in addition to currencies.
You may use Libertex's Multiplier Feature, which you can configure when you first start a deal. A Multiplier is a number that defines how the transaction outcome varies concerning the price of the underlying item.
TOP TRADING PLATFORMS IN INDIA
If you wish to begin trading online, you must first select the appropriate platform. These platforms function as online brokers, assisting clients with their trading needs.
To entice more consumers, each broker will provide its own set of spread and asset options. Let's have a look at some of the best forex brokers in India.
eToro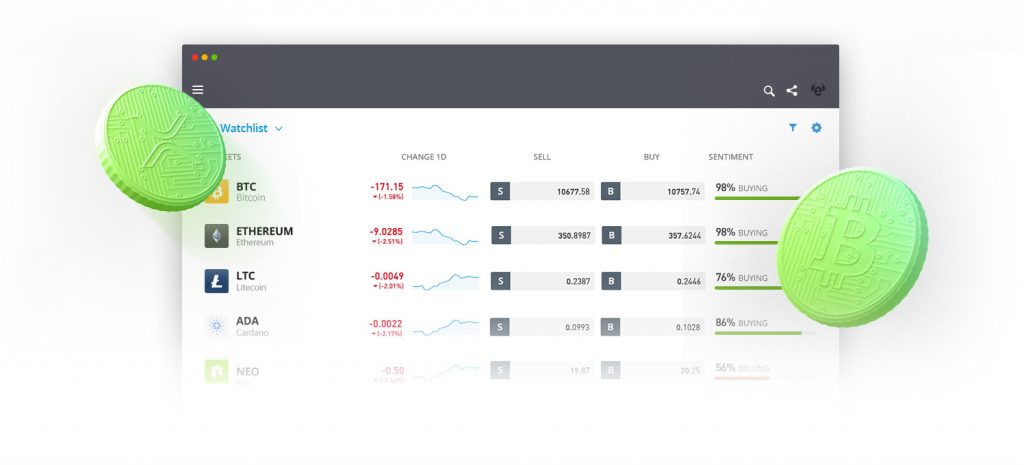 eToro, which was founded in 2007, is an easy-to-use trading platform for Indian traders. It offers over 2300 products, including Forex.
It is incredibly simple to use and suitable for beginners. Because the majority of Indians are casual traders, eToro's user interface is ideal.
eToro is also low-risk and risk-free, making it ideal for new investors. There are two-tier 1 jurisdictions and one tier 2 jurisdiction in the country.
This Forex broker also provides superb research tools. These sites may be used to conduct thorough research before making any deals. On the site, eToro also includes a lot of integrated instructional information, which is great for novices.
IC Markets

IC Markets is yet another outstanding Forex trading platform in India. This forex broker situated in Australia is licensed by several different commissions, so you can be certain that it is safe.
Why is IC Markets a suitable option for Indian traders?
IC Markets has cheap forex costs, making them ideal for casual investors who can't afford to pay a lot of money.
It's very simple and quick to open an account with IC Markets. Because the majority of Forex traders in India aren't professionals, this user-friendly interface is ideal.
If you want to withdraw money to an Indian bank account, the cost for international bank withdrawals is likewise minimal, making it a good alternative.
Angel Broking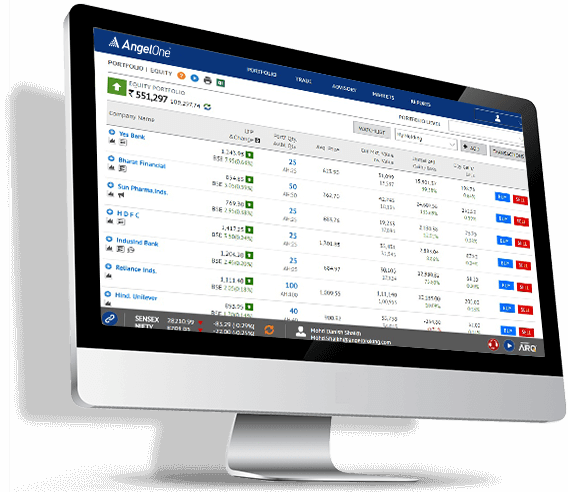 This Forex broker is a Digital First accredited broker that provides a variety of services in India. They are now the country's fourth-largest brokerage business.
Why is Angel Broking beneficial to Indian traders?
Angel Broking has incredibly low costs because they are based in India!
There are also no account opening fees, making this trading platform ideal for new traders in India.
Angel Broking has solid research and advisory staff as well. Beginner traders, as well as experienced traders, can contact them and seek guidance before placing deals.
FXTM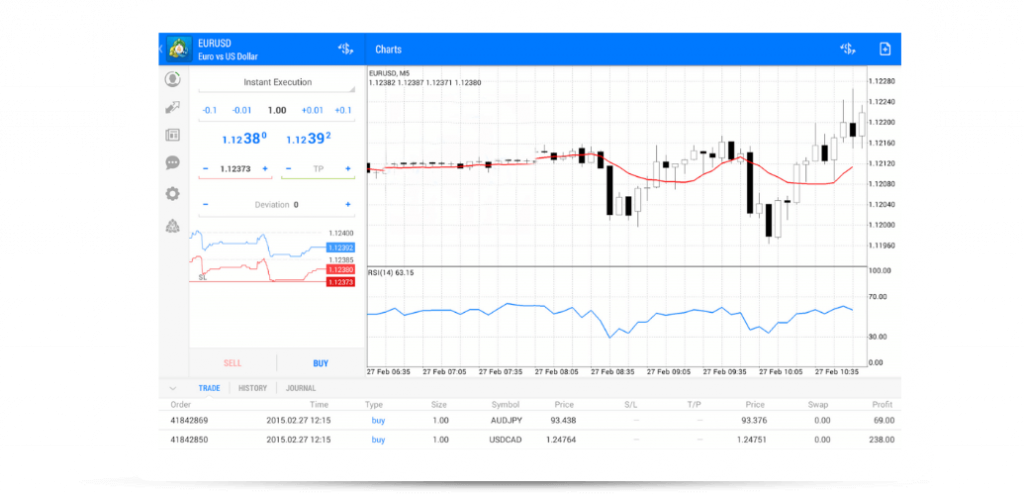 FXTM is a wonderful platform for trading currencies, with over 2 million traders trusting it across the world. Trading commissions in Cyprus, South Africa, and the United Kingdom regulate this platform. Social copy trading is also available with this Forex broker.
Why is FXTM beneficial to Indian traders?
For Indian traders who are fresh to the game, FXTM's duplicate trading tool is ideal.
This trading site is also quite secure to use, with over 10,000 customers in over 135 countries.
Indian traders may also take advantage of the worldwide FXTM brand's various incentive offers through promotions and reward programs.
FBS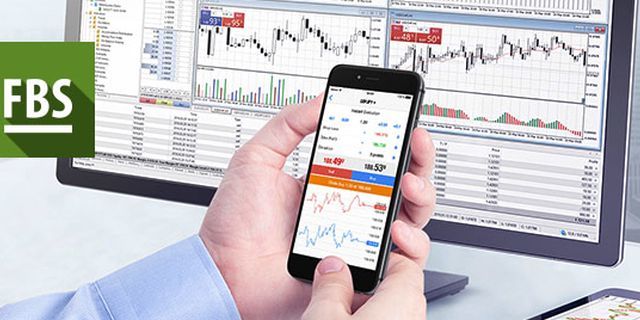 FBS is one of the largest trading platforms in the world, with over 16 million active traders. This trading platform has received several accolades since its inception in 2009, and it is regulated by commissions in Cyprus and Belize.
Why is FBS beneficial to Indian traders?
FBS welcomes new players with a $100 incentive. When you're in India, it might be difficult to get dollars into your account, so this welcome bonus offers you a head start.
This trading platform has a section dedicated to currency analysis. Forex-related news, market updates, and even a Forex TV feature are all available.
In addition, you can access the FBS platform at any time. The forex trading service is available around the clock, five days a week. As a result, there will be no time difference between you and India.
Interactive Brokers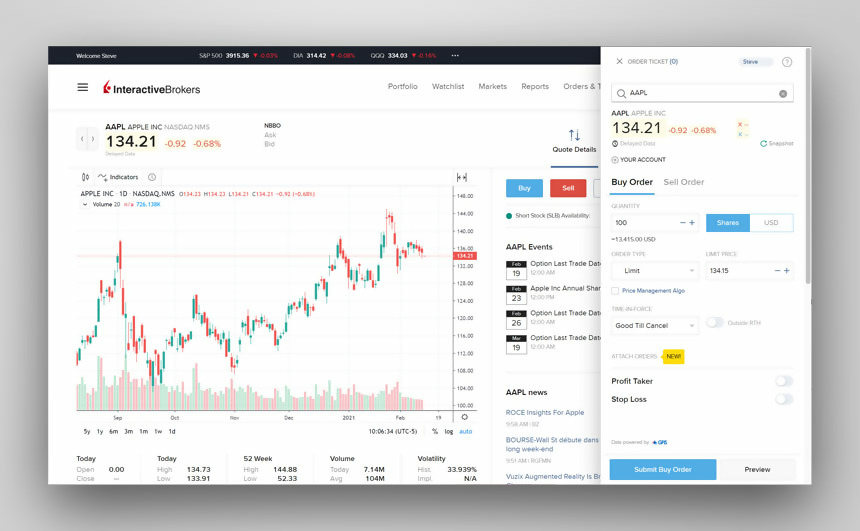 Interactive Brokers is a brokerage firm that specializes in trading. This worldwide multi-asset broker is a professional forex trading platform. This is the option for you if you want a comprehensive, high-quality trading platform with low costs.
Why is Interactive Brokers a suitable choice for Indian traders?
Interactive Brokers offers a variety of discounts for active traders.
With 105 cash forex pairs, Interactive Brokers is an ideal platform for forex trading in India.
If you're an experienced investor, Interactive Brokers offers a wide selection of customization options to help you get the most out of your forex trading. This is unrivaled among the country's other trade platforms.
IG.com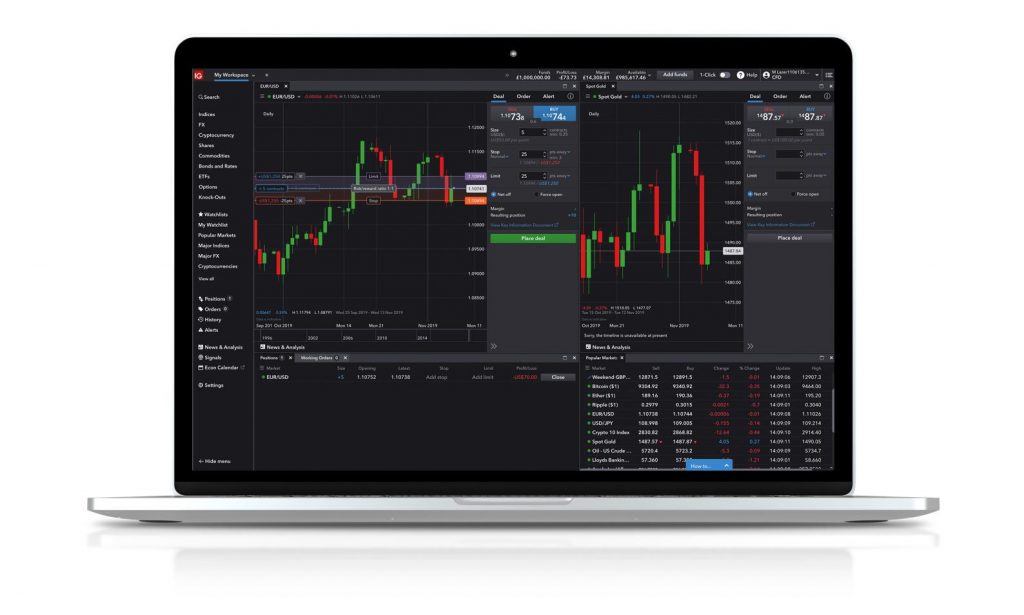 IG has established itself as one of the top trading platforms available, having been founded in 1974. This platform provides traders with a variety of trading tools, instructional materials, and reasonable pricing.
Why is IG.com beneficial to Indian traders?
Through their commission-based DMA account, IG provides significant Forex trading savings. As a result, you can avoid paying a fixed price. This is particularly beneficial for Indian traders who may find it difficult to pay the fixed charge upfront.
The IG platform is extremely user-friendly for Indian traders. You may check current market prices and ask rates in real-time. This is ideal for traders who would otherwise be unable to access these materials.
With IG, you also gain access to DailyFX, a blog that keeps you up to speed on the latest news in the Forex trading industry.
OctaFX
OctaFX is one of the forex market's newcomers. Over 500 million deals have been completed by the brokers, and there are over 6.6 million FX trading accounts in total.
Why is OctaFX beneficial to Indian traders?
OctaFX delivers some of the narrowest spreads on the market to its clients. Clients of the broker might earn up to 25% more than those of other forex brokers, according to the firm. Their spreads will help clients to get the most out of each deal.
OctaFX also offers fast deposits and withdrawals, which Indian traders would appreciate. Furthermore, they do not charge fees on deposits or withdrawals.
OctaFX's loyalty program will appeal to active Indian traders. The trade and win nature of the game will assist account holders in accumulating points. These points can then be redeemed for rewards.
CMC Markets
CMC Markets first opened its doors in 1989 under the moniker "Currency Management Corporation." I changed its name to CMC Markets in 2005. Because they provide great pricing, close to 10,000 tradeable products, superior research, and new trading tools, they are an internationally trusted broker.
Why is CMC Markets a suitable choice for Indian traders?
CMC Markets has been widely known in the forex market for a long time, having been founded in 1989. It is a publicly listed business that is regulated by four tier-1 and two tier-2 regulatory authorities. CMC is a secure broker, which gives Indian traders peace of mind.
The platform will appeal to Indian merchants who want to get started with low-cost trading. CMC markets have considerably lower forex trading fees than the industry average.
The vast range of tradable instruments offered is another aspect that would appeal to Indian merchants. Furthermore, the CMC Markets user experience is excellent. Advanced tools and extensive market research have been included in the platform.
Admiral Markets
Admiral Markets is a company that specializes in financial markets.. The firm, which was previously known as Admiral Markets, is now renamed, Admirals. The main company has been trying to guarantee that its platform continues to grow since its inception in 2001. Because of the comprehensive features it offers, it is one of the finest MetaTrader platforms.
Why is Admiral Markets a suitable choice for Indian traders?
Admiral is a safe place for Indian traders to invest. Two tier-1 and tier-2 regulatory authorities have control over the platform. This contributes to it being a secure broker for both forex and CFD trading.
Admirals will appeal to Indian traders who prefer MetaTrader-only brokers. MetaTrader-only brokers often have a fairly basic interface. Admirals, on the other hand, provide several valuable features, such as Premium Analytics.
Traders who are fresh to the Forex market would appreciate the platform's extensive training information. Their instructional content is on par with that of the finest brokers in the industry.
FAQ ON BEST FOREX BROKERS AND TRADING PLATFORM IN INDIA
Is it legal to trade forex in India?
Yes, under some circumstances, forex trading is permitted in India.
The RBI rules for forex trading in India limit currency trading in India to just seven currency pairs: four Indian rupee pairings (INR) and three non-INR Forex pairs. USD/INR, EUR/INR, GBP/INR, and JPY/INR are the four INR pairings, whereas EUR/USD, GBP/USD, and USD/JPY are the three non-INR pairs. All of them must be exchanged in the form of currency futures or derivatives.
The second feature that distinguishes Forex trading in India is that Indian citizens can only trade through brokers licensed by the Securities and Exchange Board of India, or SEBI, and who provide access to Indian exchanges like the NSE, BSE, and MCX-SX. These brokers are unable to remain compliant while using standard electronic or online Forex trading platforms.
The major reason for such a tight regulatory environment is that India's forex reserves are seen as a national priority and are thus safeguarded.
The regulatory environment in India makes Forex trading feel very different from Forex trading anywhere else in the globe.
In India, where can I trade Forex?
Officially, Indian rules mandate that you utilize an onshore Indian Forex broker who trades the seven currency market futures that may be traded directly on Indian markets. Many Indian Forex traders, on the other hand, choose foreign Forex brokers to have access to the greatest Forex trading possibilities.
Which Forex pairs are legal in India?
Seven currency market futures are permitted under RBI rules for forex trading in India: USD/INR, EUR/INR, GBP/INR, JPY/INR, EUR/USD, GBP/USD, and USD/JPY. International Forex brokers, on the other hand, allow Indian people as clients. These brokers provide a considerably wider selection of Forex pairings, as well as greater leverage and execution.
Which Forex broker is the finest in India?
FXTM is the finest Forex broker in India right now, because of its quick execution, cheap minimum deposit, and high floating leverage.
FINAL THOUGHT
It's vital to remember that forex trading in India is governed by few rules. Indian merchants have the option to trade on Indian exchanges. The NSE, BSE, and MCX-SX are among them. They provide forex instruments; however, the primary drawback is that they only provide INR currency pairings. According to the FEMA legislation, trading non-INR forex pairings is banned in India.
Indian traders can open accounts with several foreign forex brokers. Residents of India, on the other hand, are prohibited by law from trading all instruments. Trading in foreign currencies is allowed in the country, however, there are certain limitations.
In 2021, these are some of the finest internet brokers for Indian traders. Each platform has its own set of features and instructional materials to provide. Some brokers will focus on providing greater instructional information, while others will focus on providing the smallest spread feasible. Examine each broker's website to determine whether they suit your needs. That is the most effective approach to choose the ideal internet broker for you!