Stock market
Best Trading Apps in India – Top 10 Mobile Trading Apps in 2021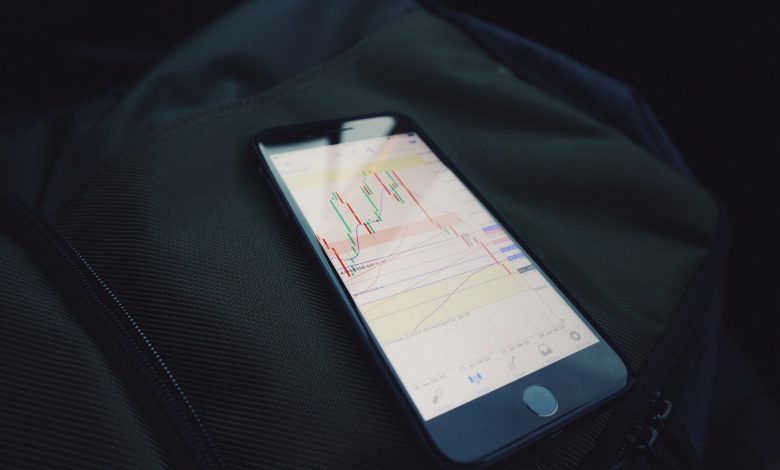 In this era, technology has advanced in every dimension possible. It is easy for anyone to become an investor in trading. People no longer need to follow market news in newspapers and traditional media. You can comfortably practice trading from the comfort of your home wherever you are in the world by use of your mobile phone. A lot of trading apps are available online and for free.
These mobile apps are accessible on both Android, iOS, and web trading platforms. The apps come with a wide range of learning resources suitable for both beginners and experts who want to make profits from trading. All you need to do is research for the most suitable mobile app for you, download it, and begin trading.
The Best 10 Mobile Trading Apps in India– 2021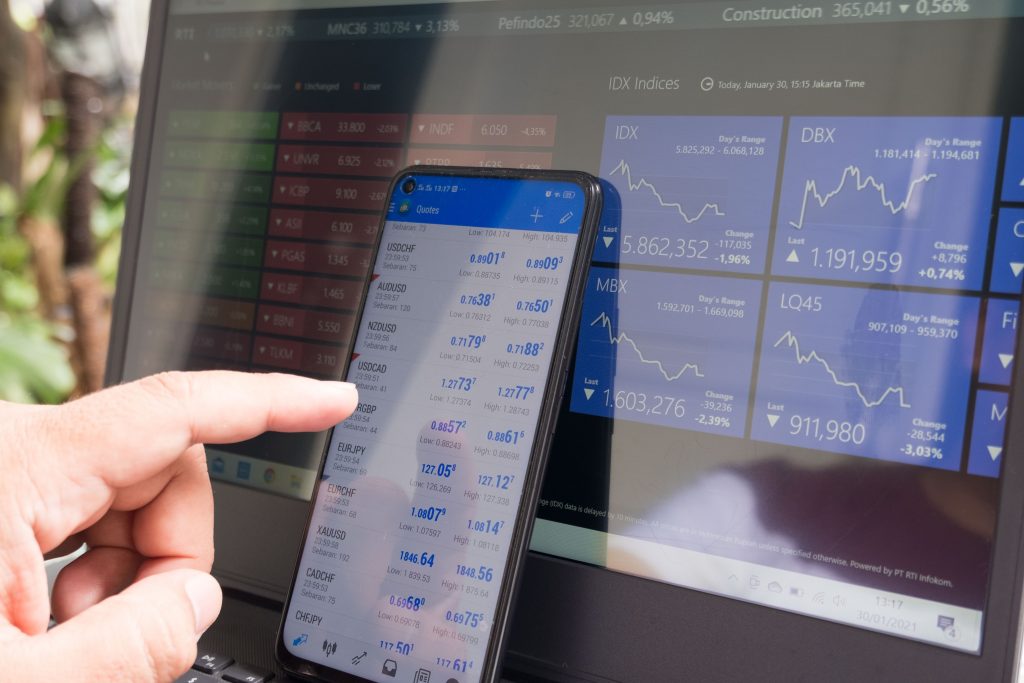 Trading using mobile apps has become very suitable in the stock brokerage industry, especially in India. Through the help of the different mobile apps available in India, investors and new traders have found an easy way to trade. There are many mobile apps available right now for Indian nationals to use in trading. This article highlights some of the best ten apps available in India that you can consider trying as you trade.
Best Features to Look Out for in Trading Apps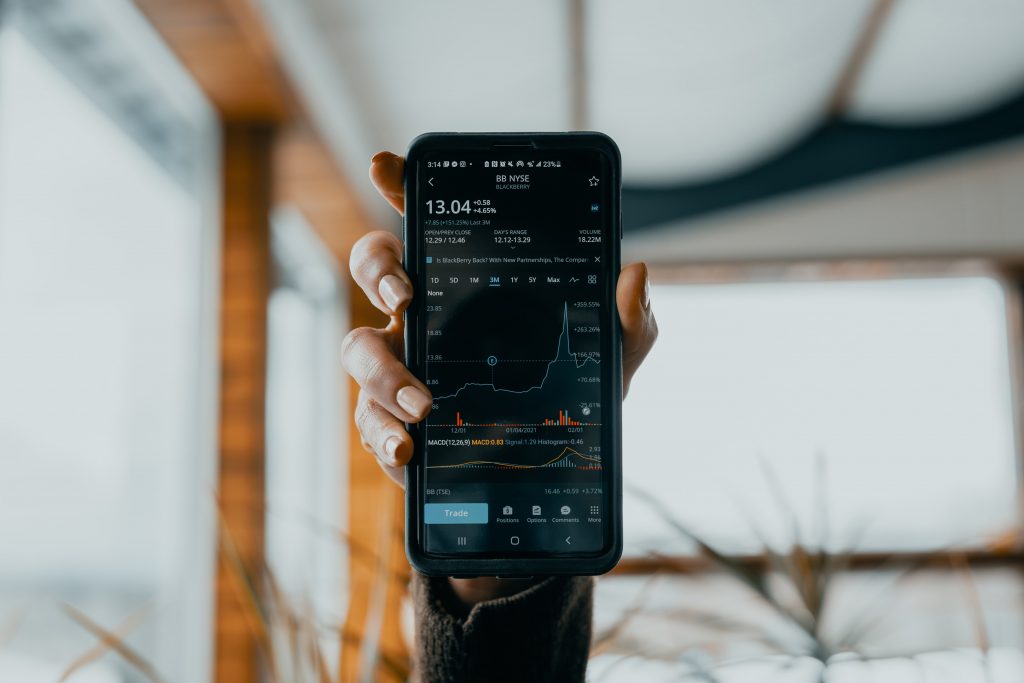 Online Reviews and Ratings
The most common features that make a trading app stand out are the online reviews left by other users who have tried it before. Ratings help you decide as a trader on which platform to settle on. The more positive reviews and high ratings, the most likely the app is a good one.
Most popular trading apps are accessible on android and iOS platforms. The apps are even on web platforms and allow synchronization of the mobile apps and web.
Special Outstanding Features
Every trading app makes sure they have unique features that separate them from their competition. These features are designed to help make trading easy and exciting for both beginners and experts. Receiving price notifications and other market trend news is among the features most traders pay attention to in a mobile app. Others include tracking portfolio and margin check, fund transfer, among others.
A carefully designed user interface is one of the top features a reputable mobile trading app should have. The ease of traders to buy and sell as well as do portfolio management via the mobile app. You can keep track of stocks, get order alerts, and see quotes.
Speed and Overall Performance
One of the top features you should not compromise on when selecting a mobile trading app is speed. You need a trading app that provides a fast service. Speed is important as it is a key factor in enabling you to access live market news and updates at the appropriate time. This gives you a better opportunity to make relevant market decisions as a trader. You also need an app that is good in navigation and generally performs well.
Rankings Of The 10 Best Trading Apps in India – 2021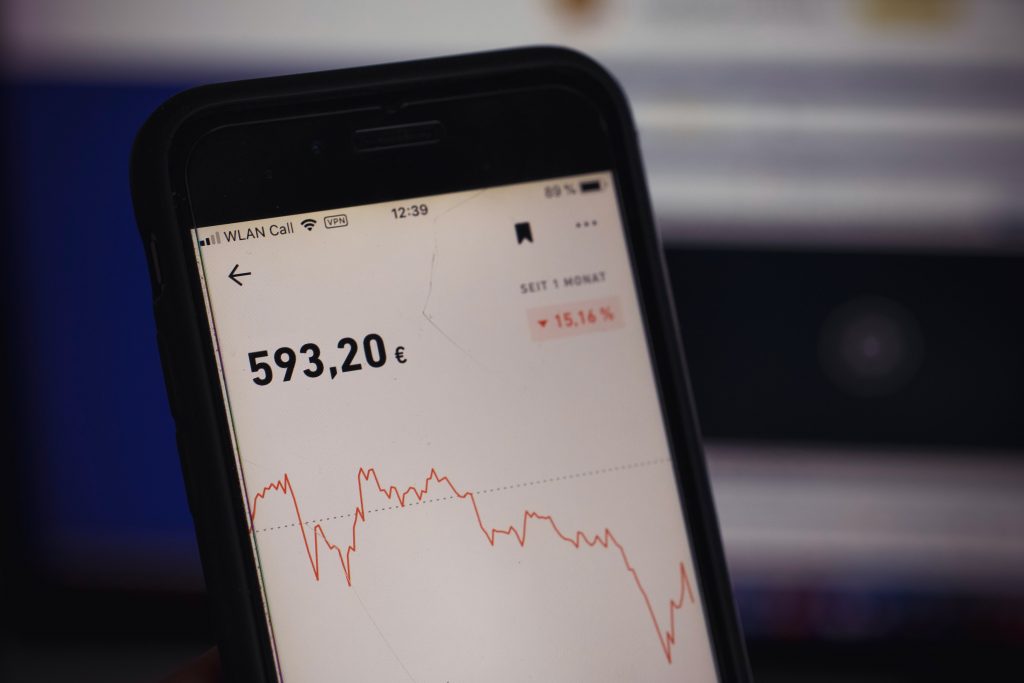 | | | |
| --- | --- | --- |
| Rank | Mobile App | User Rating (Out of 5) |
| 1 | Zerodha Kite | 4.2 |
| 2 | Upstox Pro App | 4.4 |
| 3 | Angel Broking | 4.2 |
| 4 | 5Paisa App | 4.2 |
| 5 | Fyers Market App | 4.1 |
| 6 | IIFL Markets App | 4.1 |
| 7 | Motilal Oswal Traders App | 4.6 |
| 8 | Sharekhan App | 3.8 |
| 9 | HDFC Securities Trading App | 4.3 |
| 10 | Edelweiss Trading App | 4.3 |
Zerodha Kite Mobile Trading App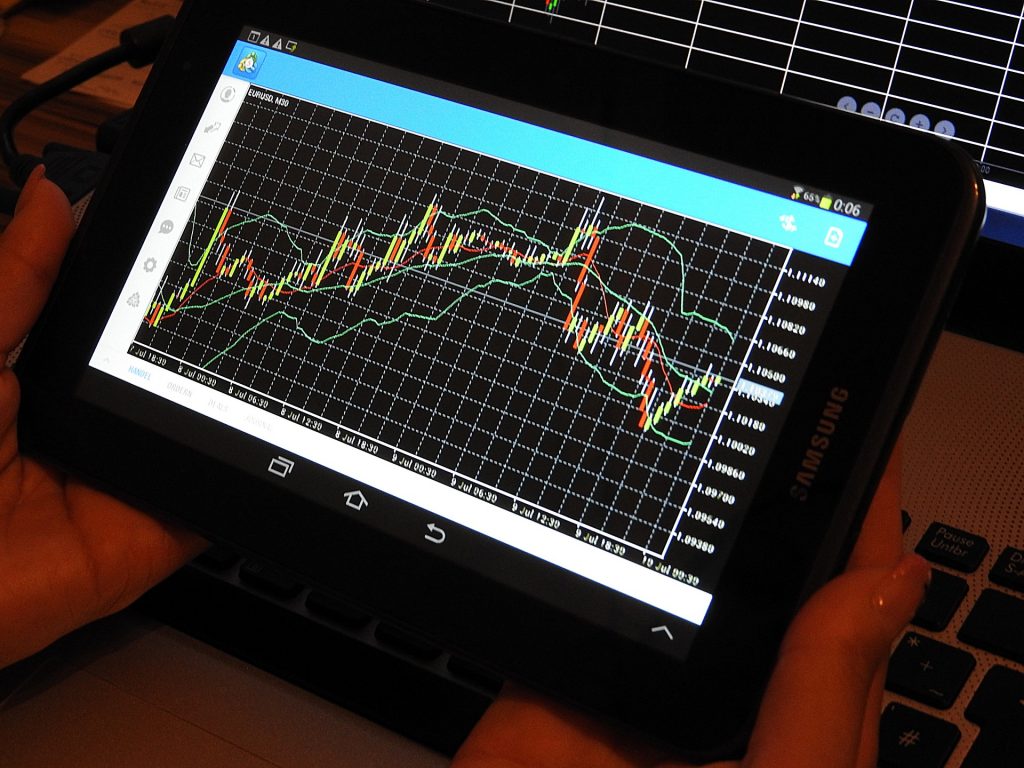 Link: https://pixabay.com/photos/chart-trading-forex-analysis-840330/
Kite is number one of the best-ranked stockbrokers in India. As a trading app, it is accessible on both Android and iOS platforms as well as web trading. The simplified interface makes this app to be an all-in-one trading solution. Some of the best features include multiple language support, and the trading app comes with advanced chart tools that provide live details about trends in the market and price changes.
You can access trading reports and expert views while using the app. These views help traders plan accordingly.
Advantages of Zerodha as a Trading App
They are always improving tools to make it more customer oriented.
It is easy to buy and sell from the Zerodha app.
More than 100 chart indicators are available.
Real-time market review is available.
It is suited for both beginners and experts in trading.
It supports multiple languages.
Disadvantages
Price alerts are not available.
Mutual funds trading is not allowed.
Zerodha Trading Fees:
Equity delivery trades cost 0 on this app.
20 or 0.03% is charged per trade.
Upstox PRO Trading App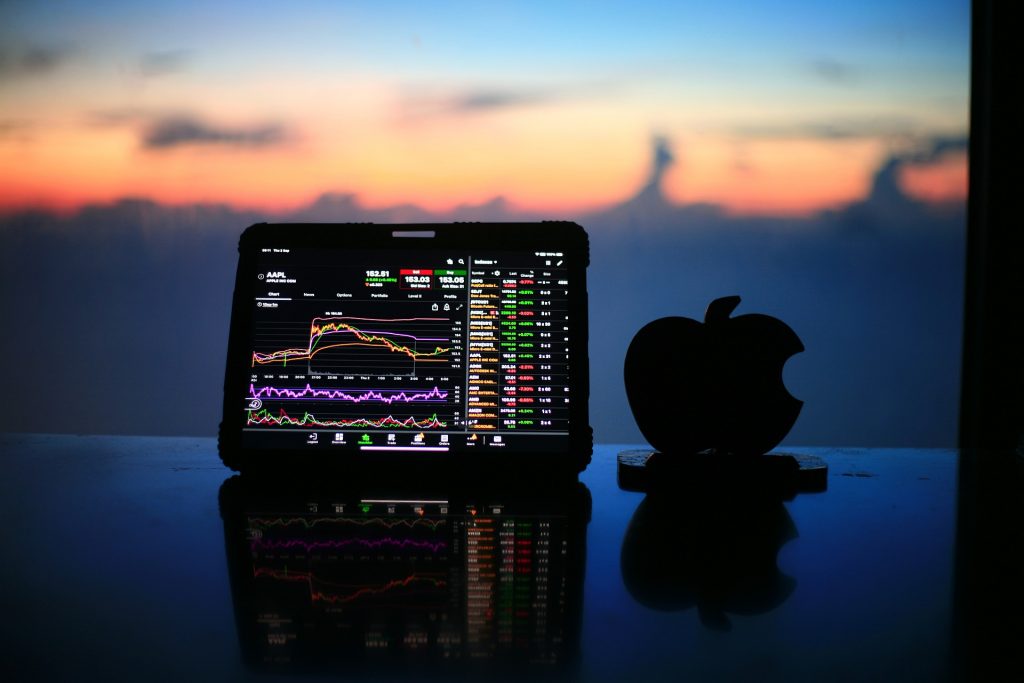 Upstox is one of the top-ranked mobile trading apps in India. Based out of Mumbai, it was formerly referred to as RKSV securities. It is available for both mobile and web platforms. The best features of this trading app include various chart intervals and types available. It is currently free to open an Upstox trading account.
You can trade in stocks, gold, and mutual funds. Upstox charges zero for trading in stocks. It also charges 0.05% or up to 20 Indian rupees for intraday trading and currencies.
Why Choose Upstox as a Trading Platform
The app can be used as a global search tool to uncover both complex and easy stocks.
Users can set an unlimited number of trading price alerts.
Traders can customize a watchlist on the app.
Various chart types are available.
Demerits
Details of linked Indian bank accounts are not available on the app.
Users have complained of the not so user-friendly web interface.
Angel One Mobile Trading App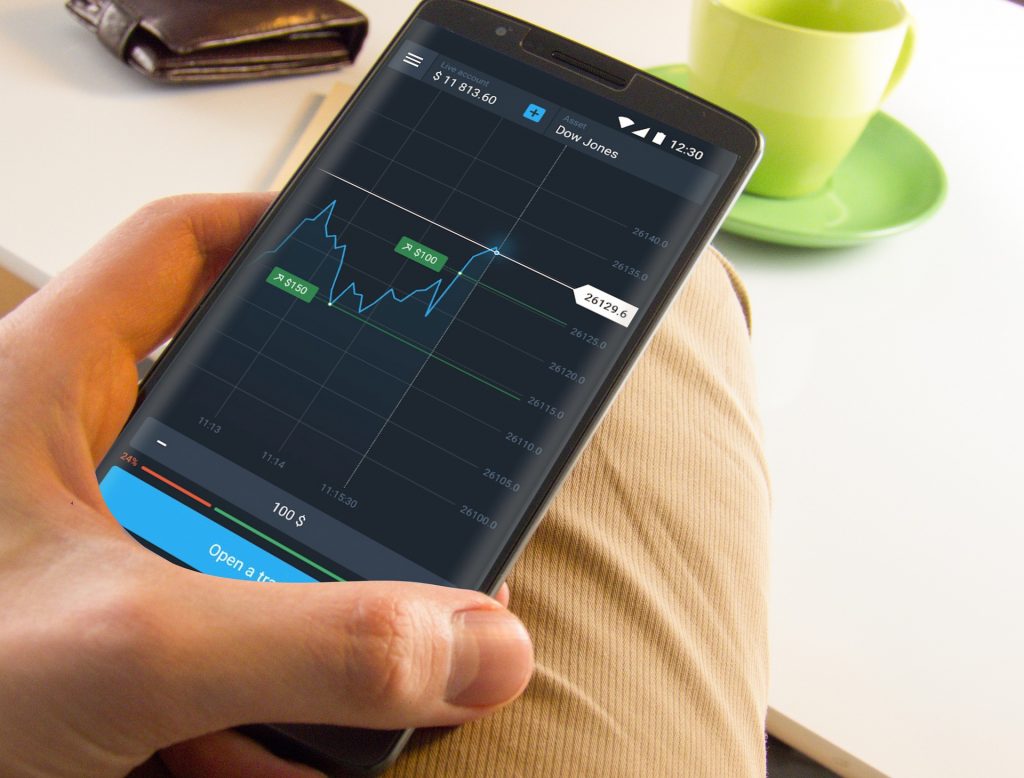 Angel is the best trading apps in India with over 1 million active traders today. With this app, traders can build and maintain a customized portfolio or get the option of choosing from readily available portfolios. You can also invest in international stocks and analyze markets through expert research.
Merits Of Trading with Angel App
Angel does not charge brokerage fees.
You can do online bank transfers in real-time to over 40 banks in India.
Stocks, charts, and market trends are readily available in-app.
Trading of stocks has been simplified as well as trading mutual funds.
Demerits:
Traders using angel mobile app cannot invest in bonds or IPO's
5Paisa Mobile Trading App
The 5Paisa app has gained popularity over the years in India. Its boasts of being ranked the top user-friendly interface and advanced charts and resources that make it easy for beginners and experts to trade.
Merits Of Trading With 5Paisa App
It is easy to open a trading account via the app.
Stock market updates in real-time.
They have a special investor feature that assists traders to build a customizable mutual fund portfolio.
With 5Paisa, you can buy insurance, mutual funds, or even gold.
There is access to over 100 stock screeners.
There is unlimited access to trading advisory products on the app.
It is free to trade mutual funds on the app.
Demerits Of Trading With 5Paisa App
A charge of 100 rupees is required per call for trade on call.
Fyers Markets Online Trading App
Fyers is a premium stockbrokers app based in Bangalore, India. It is equipped with free charts to help traders navigate market trends. Fyers is available as a mobile app and web platform, which are automatically synchronized.
Merits Of the Fyers Trading App
Free equity delivery.
Notifications and live updates are available for any stock market news.
Trading chart history dates to 20 years.
Intraday charts history dates to over nine months.
Multiple stock screeners are available in the app.
Demerits
Charges 20 rupees for all orders placed on call.
Traders are not allowed to trade mutual funds on the Fyers app.
India Infoline (IIFL) Markets Trading App
India Infoline has been among the best stockbrokers in India since 1995. They offer personalized trading services to all their customers. With IIFL, you can trade in currencies, equities as well as commodities. Pending orders can be modified and canceled via the app.
Merits Of the IIFL Trading App
It is easy to buy and sell orders via the IIFL app.
Research reports are available for free in the app.
Market news update notifications are available in-app.
There are no charges for account management.
Demerits of IIFL
Traders cannot buy bonds through the app.
Motilal Oswal App
As one of the key stockbrokers in India, Motilal has over 1700 branch locations. You can trade equity, insurance, and IPO's. The app is designed to be artificially intelligent with features that give recommendations on how you can improve your trading portfolio as a trader. They support multiple languages.
Merits Of the Motilal Oswal App
You can trade in gold digitally without paperwork.
Expert analysis reports are available in the app.
Extensive learning resources for both beginners and experts are available.
Trading price alerts are available in real-time.
Demerits Of Motilal Oswal as A Trading App
You cannot trade in international stocks using the Motilal Oswal app.
HDFC Securities
HDFC has been in the securities space for 20 years, trading as one of India's best stockbroker platforms. The mobile app has been designed with a biometric system to log in and access the app. You can get real-time intraday trading and access to investment ideas instantly through the app. The app charges a minimum of 25 rupees for equity delivery for Indian nationals.
Features
You can open a three-in-one account that supports your trading account, savings, and Demat accounts.
Trading international stock using HDFC is possible.
You can trade equity, IPO, digital gold, and commodities.
Merits
It is free to open an HDFC trading account.
You can access and track your trading portfolio any time of day or night.
It is possible to invest in US market stocks via the HDFC app.
Demerits
It is expensive in terms of brokerage fees as compared to other trading apps in India.