Cryptocurrenies
The number of coins in the wallets of long-term investors reached 13 million BTC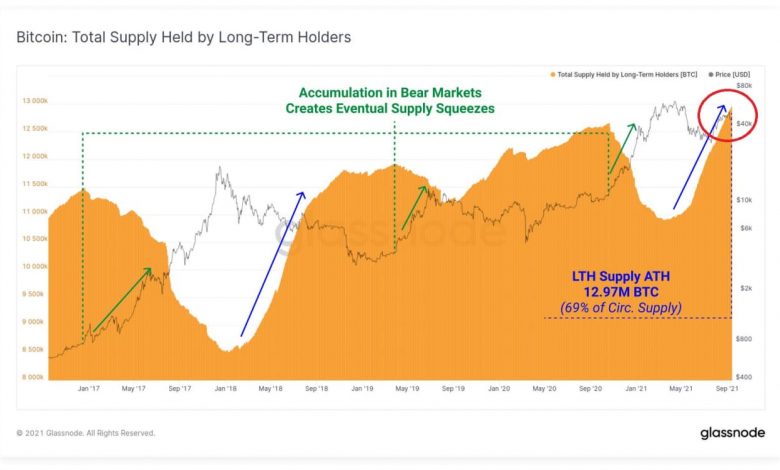 In a new report, Glassnode analysts focused on the 155-day mark to separate short-term and long-term holders.
Based on this classification, long-term hoarders continue to increase their share of the first cryptocurrency's total volume – about 421,000 BTC are moving into the long-term category each month, and the number of coins in the wallets of long-term investors has reached 13 million BTC.
16.8% of the BTC issue was purchased in the recent range between $29,000 and $40,000 – experts believe that this trend will continue from October to December.
Analysts also noted that after a "moderate influx" of the first cryptocurrency to exchange wallets in May 2021, the growth of illiquid coins resumed.